Petya Gueorguieva fell from the "Little Prince" of Saint Exupery. She is convinced that despite our research, the most beautiful things come to us spontaneously. For 5 years, thanks to the enchantment of her watercolours, she has been taking young and old on a journey among the stars of the Prince with Golden Hair, who was born under the pen of Antoine de Saint-Exupéry.
"I started interpreting the figure of the Little Prince in watercolour because of a commission. Little by little, I came to fall in love with him," says Petya. "The love he has for his planet, the care he gives to his rose, the questions he asks himself and the answers he finds… All this proved very close to me, so we discovered each other.
"I am in love with watercolor," she admits. "It's my favorite technique. It gives me the freedom to create, to represent wonderful subjects. It is very fine, soft and full of possibilities."
To learn the technique of watercolor painting, she turned to the painter Ivan Dodov who encouraged her, impressed by her talent. She was able to participate in several international biennials, in India, Ukraine and Malaysia, in group exhibitions at the Absinthe gallery in Sofia, she arouses the interest of art collectors.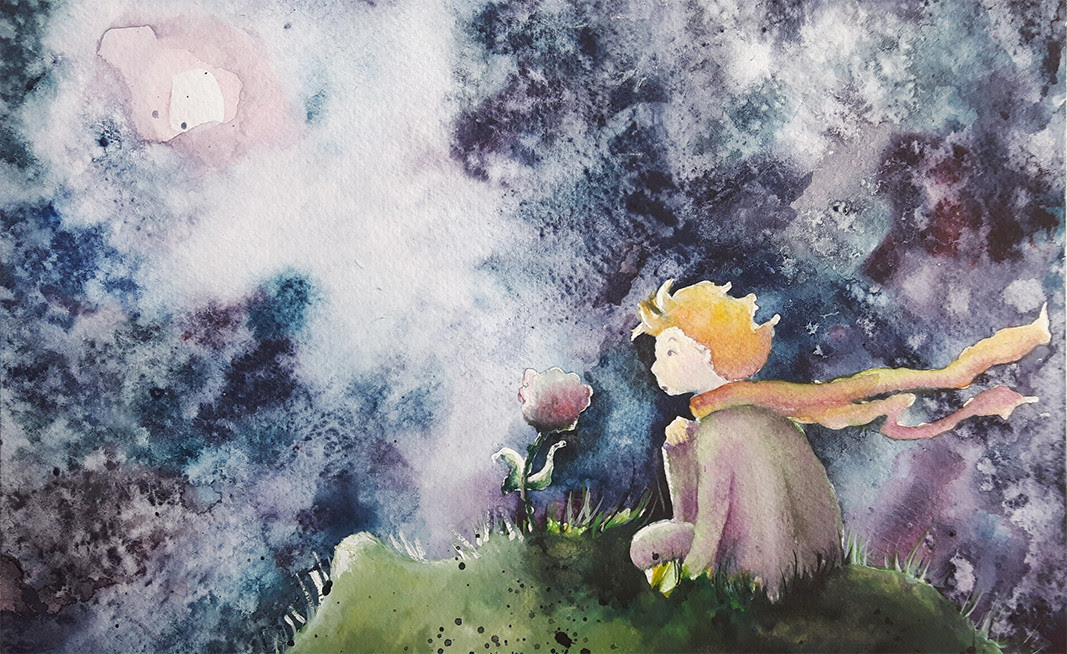 The artist, Petya Gueorguieva, considers herself a romantic person who notices the beauty of the surrounding world and observes the details. The Little Prince's messages of loyalty, devotion, care and love sometimes make her identify with this character.
"I have read this book many times, but I always discover something new," she says.
In order to live in a better world, you have to preserve the child in you; that is Petya's intimate conviction. It is the naivety, purity and passion of the childish dream that helps us in adulthood. And if one day, amid our discomfort, we need advice, we need only open a children's book: there we can find the wisdom imperceptible to our childish senses.