Lisa Martin at first tested negative for COVID-19 in September, but she felt the result could not be right, she told ABC News. Her husband, Jeff Martin, a small business owner in southern Georgia, had contracted the virus, and she did not believe that she could have escaped it.
"My husband and I sleep in the same bed, sharing the same bathroom," Martin said. "Every so often, I might pick up his toothbrush, and we're just together all the time."
Martin's inclination turned out to be true when on Sept. 27 because began exhibiting severe symptoms of the virus. Breathing and coughing was painful, and she had a "raging" fever and chills. The only time she felt any sort of relief is when she was getting in and out of the shower, and in an attempt to break her fever she took a dip in her backyard pool — but it did not work.
"I said to my husband, you've got to take me to the doctor, or I'm going to die," Martin said.
When Martin got to Memorial Satilla Health in Waycross, Georgia, she did not know it would be more than three months before she would go home again.
She was so ill that within 20 minutes she was getting fluids through an IV. After that, she "completely zoned out" for the next 90 days, she said. She was placed on a ventilator and later moved to Memorial Health in Savannah.
Martin had already been intubated for about a week when Dr. Roberto Lopez Vega, an internist at Memorial Satilla Health, first began to care for her. At the time, she was in need of a lot of oxygen — the highest the machine would go.
Lopez was worried about Martin's prognosis. The longer someone is on a ventilator, the higher the chances something else could happen, such as kidney or liver failure, he said. When it was time to transfer Martin, she was so unstable that disconnecting her from one ventilator and hooking her up to another became too risky. They had to wait until she was stable and then eventually transferred her.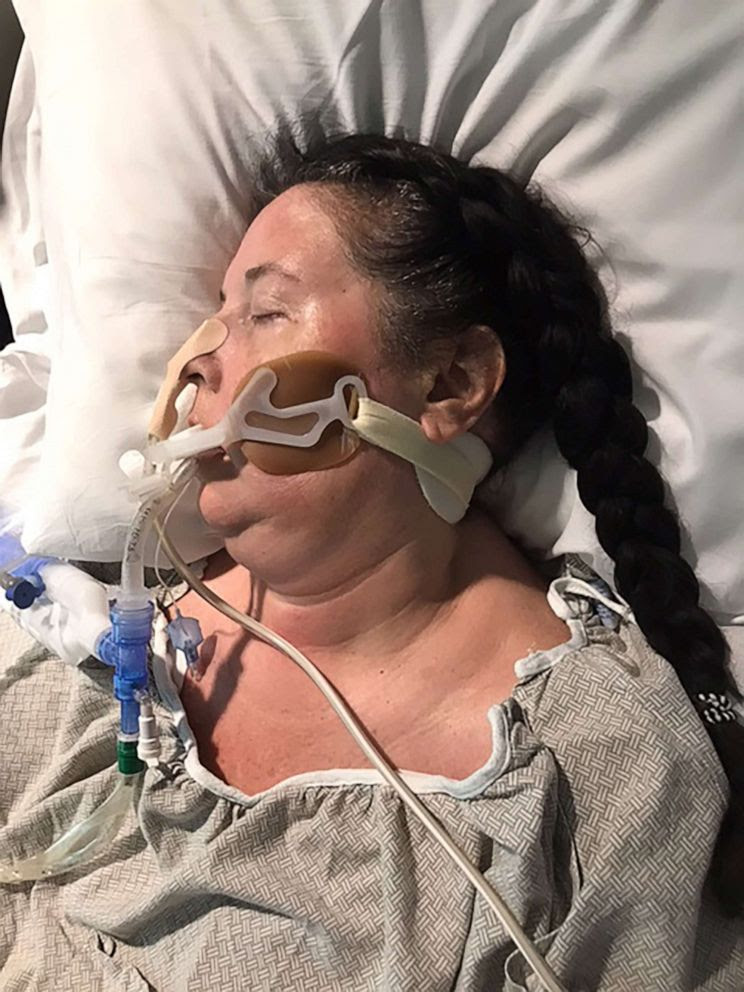 And then, despite the high oxygen settings on the machine, her oxygen levels began to plummet — consistently and for several hours.
"That day was the day that I thought she was going to leave us," Lopez said.
But in the next few days, her numbers started improving. She did not need as much oxygen, and each day she got better, Lopez said. Despite that, medical staff knew Martin had a long road ahead. She was very sick, especially her lungs, Lopez said.
After Martin woke up, she remembers being "amazed" at how much she missed during three months of being unconscious. She was also relieved, because she had several terrifying hallucinations while sedated, including one where her son died in a bus accident.
"I was so relieved to have woken up from the hallucinations that I was happy to be alive," she said.
The doctors and nurses who cared for her feel the same, several of whom have told Martin how it is a miracle that she is alive today.
Martin missed Thanksgiving, Christmas and many birthdays, but the mother of four was discharged on New Year's Eve and spent the holiday with her family.
She is still in rehab, where the first thing they worked on was speaking again before moving on to eating and occupational therapy, including basic tasks such as dressing herself. She can not wait for the day she can drive again and regain her independence.
Martin's sense of taste and smell is still affected — everything tastes bad, she said. She lost all of her hair, her bottom lip and pinky finger are paralyzed and her hands numb. The tops of her feet have no feeling, and she has little endurance. Walking to and from the bathroom is taxing, she said.
Martin admitted that she experiences guilt for surviving. She still feels surreal and shocked when she thinks about what she went through, she said.
"Still to this day, my children are filling in details that I just have no clue that occurred, and I just get so sad and teary for what all they had to go through," Martin said.