The Californian state was hit, Wednesday, January 11, by heavy rains, generated by a cyclone that may worsen the floods and landslides caused by a series of deluges that have already killed 17 people in this state of the American West.
The deluge of rain over the past few days, on soils already saturated with water, has generated widespread power outages, numerous floods, uprooted many trees and cut major roads, the floods sometimes dragging motorists.
Several cities recorded rainfall levels not seen in 150 years.
"A huge rotating cyclone off the West Coast will again bring heavy rainfall and gusty winds (Wednesday), this time targeting Northern California," the U.S. Weather Service (NWS) said in its latest advisory. The region could receive up to 18 cm of precipitation in places.
Yesterday, Wednesday, January 11, 2023, nearly 60,000 homes were without power.
In the small town of Aptos, located just over an hour's drive south of San Francisco, residents were trying to recover from the flooding of the past few days.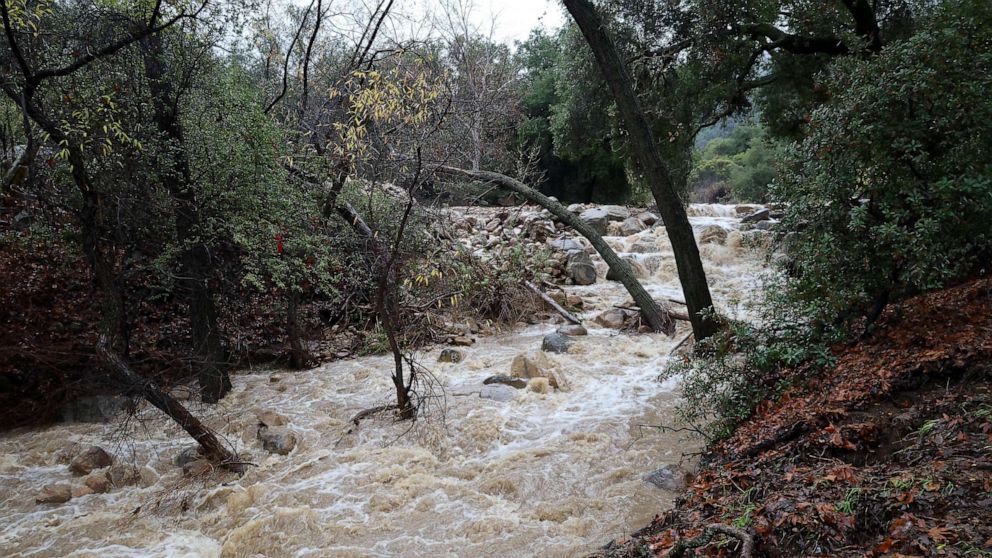 "This is probably the worst flooding I've seen since I moved here in 1984," Doug Spinelli told AFP.

The town's small stream "was flowing so violently, (…) there were tree trunks going into the river, almost one every 30 seconds," the resident said. "It was incredible to see the amount of debris and wood carried by the torrent.

The governor of California went Tuesday to this region of Santa Cruz County, one of the most affected by the storms in a series. On the spot, he warned against those to come, less powerful but just as dangerous.

"This place is soaked. And now, a smaller amount of precipitation can have a bigger impact in terms of field conditions," he warned in front of the press.