China's Kuaishou Group recently set a target range of between 900 billion yuan ($141 billion) and 970 billion yuan in gross merchandise volume (GMV), the total value of in-app purchase transactions, for its e-commerce operations, national media outlet LatePost reported Friday.
Kuaishou Platform, China's second-largest short video app after Douyin, the mainland version of TikTok, reported 680 billion yuan in GMV last year, exceeding its annual target of 650 billion yuan and beating market expectations.
In comparison, Douyin saw the GMV of its e-commerce livestreaming initiatives reach 500 billion yuan in 2020, while Pinduoduo achieved a GMV of about 1.67 trillion yuan in the same year.

"Aggressive brand promotion" will be the top priority of Kuaishou's e-commerce division in 2022, according to LatePost, citing an anonymous source. Last year, branded products generated 65 billion yuan in GMV on the short video app. Kuaishou expects to increase that figure to 180 billion yuan this year.
The main source of revenue for Kuaishou's e-commerce unit is the commission it takes from consumer-merchant transactions.

According to Kuaishou's financial report, in the third quarter of 2021, its e-commerce business generated 439.7 billion yuan in GMV in the past nine months, earning the company 5.1 billion yuan in revenue – a monetization rate of 1.16 percent.

The Kuaishou Technology app download page is seen on a smartphone in front of the company's website on a laptop computer in this arranged photograph taken Feb. 2, 2021.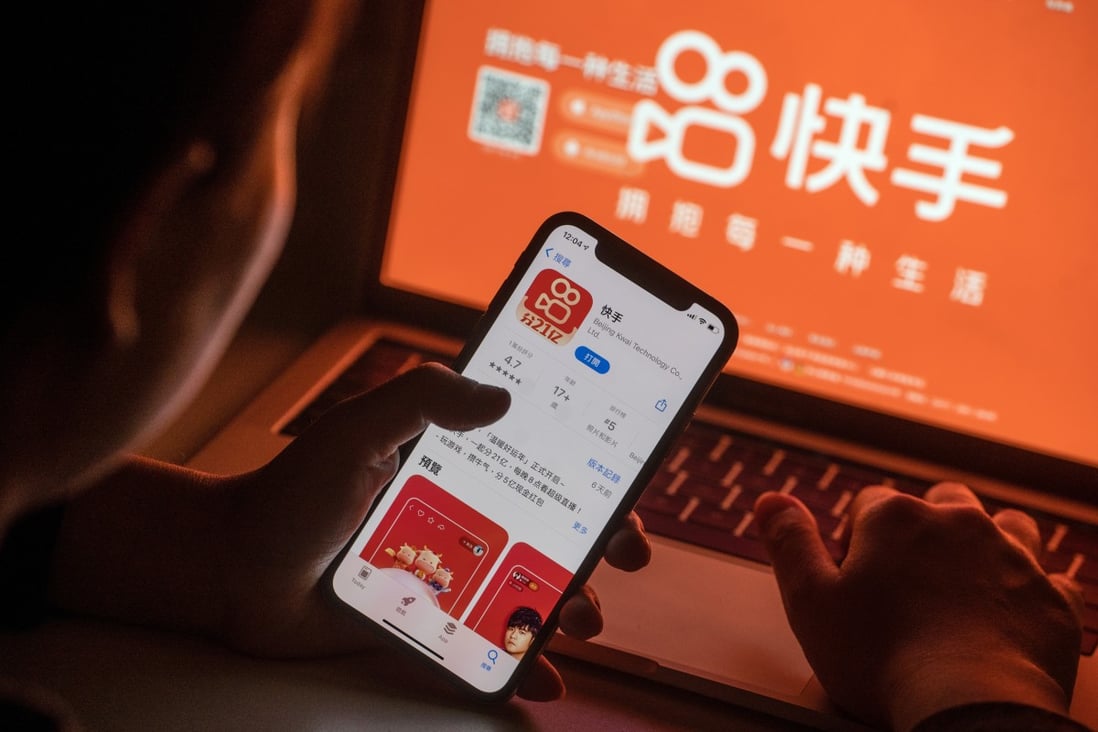 Starting in 2019, Alibaba will take a 4.3 percent cut of retail transactions made on its platform in China, while rival JD.com
However, Kuaishou has no plans to increase its monetization rate in the short term, as the company is currently focused on expanding and growing its business, several people familiar with the matter told LatePost.
Earlier this month, Kuaishou appointed a new CFO and laid off 10 to 30 percent of its workforce in some departments, as the Hong Kong-listed short-form video player grapples with mounting losses and a declining market capitalization.