The Prince of Egypt, a classic from Dreamworks Animation released in 1998, is now available for pre-order on 4K Blu-ray with the original VHS artwork. The film's 25th-anniversary release will coincide with its 4K Ultra HD launch on March 14, and pre-orders are already available on Amazon.
It will be the first time the film has been released in 4K Ultra HD and will include special features like "The Making of The Prince of Egypt," which gives viewers a behind-the-scenes look at the film's production, and "The Basics of Animation: The Chariot Race," which explains the process that went into creating one of the film's most memorable scenes. The film's breakthrough visual effects are highlighted in a special extra. At the same time, directors Brenda Chapman, Steve Hickner, and Simon Wells offer their insight into the creative process in a commentary track.
DreamWorks Pictures
Unfortunately, only some specifics about the remastered film version have been revealed. Nonetheless, a restored version of the short by Dreamworks Animation was shown for the first time at the 2018 Annecy International Animated Film Festival. The film was eventually released on Blu-ray, but not with this cut. The classic is now available in 4K Ultra HD. The upgraded edition first shown at Annecy may serve as a blueprint for the latest physical media issue, though specifics are yet unknown.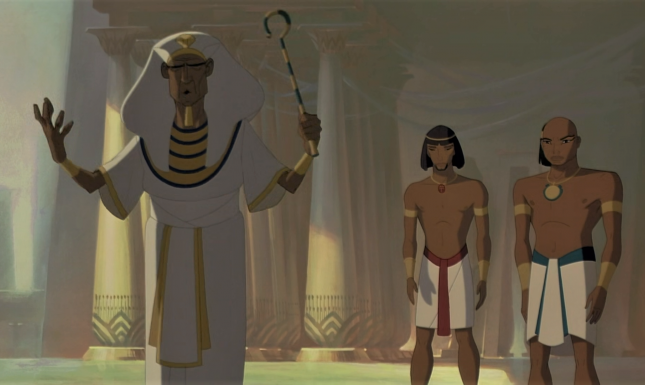 DreamWorks Pictures
Released in theaters during the 1998 holiday season, The Prince of Egypt was Dreamworks Animation's second full-length film after the critically acclaimed Antz. At the end of its run, the picture had grossed $218.6 million worldwide, making it the highest-grossing non-Disney animated film of all time. Now that the film has been released on 4K Blu-ray for the first time, fans may experience the film's epic feeling of amazement and wonder once more, unlike ever before.
On March 14, 2019, The Prince of Egypt will be available on 4K Blu-ray.