An old Australian sea wolf and his dog were lost for two months aboard a catamaran in the Pacific Ocean, eating only raw fish and drinking rainwater. They were rescued by a Mexican tuna boat.
Australian Tim Shaddock and his dog Bella had set sail from the port of La Paz, Mexico, last April, expecting to cover some 6,000 km before dropping anchor in French Polynesia. But rough seas quickly damaged the boat and disabled the electronic equipment.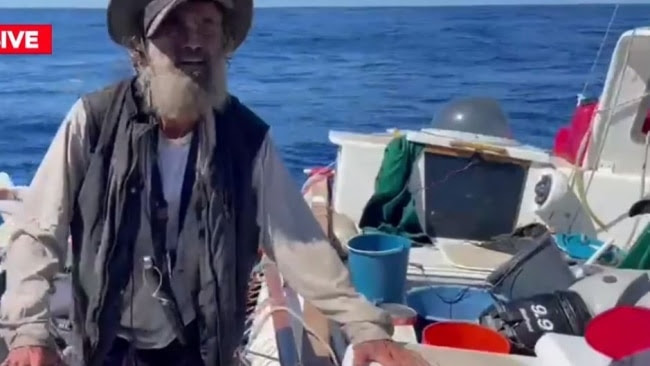 The Australian sailor, very tired and with a Robinson Crusoe look, explained that he had survived on seafood alone. "I've only got fishing gear," he told Australian TV channel 9News.  "I just need rest and good food because I've been alone at sea for a long time". Tim and Bella are expected to be repatriated to Mexico soon.